About this project
About this project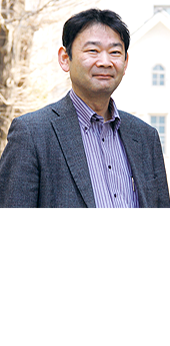 Momose Quantum Beam Phase Imaging Project aims to make great leaps forward for phase imaging technologies that make use of wave nature of the beams of high energy photons (X-rays), neutrons, electrons and so on. The technologies enable to visualize the subtle changes in the structures and non-uniformity of advanced materials, hybrid materials, devices, and industrial products through developing new key optic devices or optical systems that detect faint phase changes. The concept of X-ray phase imaging developed so far will be expanded to neutron and electron beam phase imaging, allowing us to establish an advanced platform for utilizing phase information of the multiple quantum-beam probes complementally.
High speed imaging technologies for transitional changes and microscopic imaging technologies for biological tissue and soft matter will be developed for X-ray phase imaging. Simultaneous imaging technologies for the structures and magnetic properties of magnetic materials will be developed for neutron phase imaging. Scanning and reflection phase imaging transmission microscopes will be developed for electron imaging. The project is also developing advanced phase imaging analysis technologies by applying computer/information science to enlarge the application field of phase imaging.
Advanced imaging technologies will be developed by applying multiple quantum beam phase measurement technologies for three-dimensional visualization of a wide variety of materials, devices, and products. This will be done to establish advanced imaging technologies for the material industries of soft matter, hybrid materials, etc., the device industries of energy and electronics, and the medical industries.